Indexes Nervous Ahead of Fed Word
December 11,2019 10:23 AM EST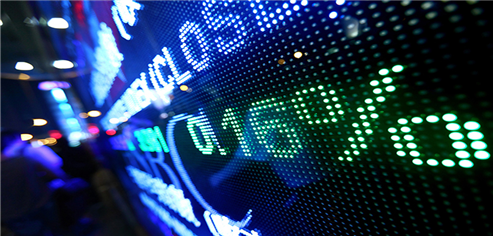 Stocks were little changed on Wednesday as investors waited to hear the Federal Reserve''s latest decision on monetary policy.
The Dow Jones Industrials inched higher 13.06 points to begin the session at 27,894.78. A 2% drop in Boeing shares capped Dow gains.
The S&P 500 moved up 8.22 points to 3,140.74
The NASDAQ took on 28.7 points to 8,644.88
Boeing shares fell after Federal Aviation Administration chief Steve Dickson told the media the re-certification process for the 737 Max will be stretched into 2020.
The Fed is largely expected to keep rates unchanged. But Fed Chairman Jerome Powell is also expected to signal the central bank will take appropriate measures to keep liquidity high and overnight lending rates steady to end the year.
The central bank cut rates at its October meeting by 25 basis points for the third time this year. The Fed also signaled the bar for further rate cuts would be high moving forward. Recent economic data could support the Fed keeping rates at current levels in the near future.
Prices for the 10-Year U.S. Treasury enjoyed slight gains, lowering yields to 1.83% from Tuesday''s 1.84%. Treasury prices and yields move in opposite directions.
Oil prices dropped eight cents to $59.15 U.S. a barrel.
Gold prices improved $3.60 at $1,471.70 U.S. an ounce.
Currencies