Stocks Continue to Build from Coronavirus Plunge
March 30,2020 4:29 PM EST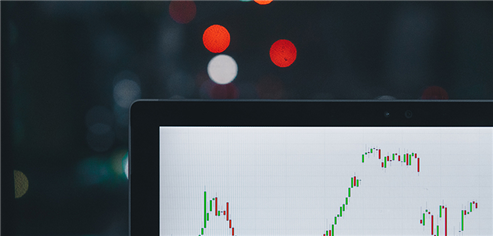 Stocks rose on Monday, building on a strong rally from last week as the U.S. extended measures to contain the coronavirus outbreak.
The Dow Jones Industrials sprang to life 690.70 points, or 3.2%, to 22,327.48
The broader S&P 500 regained 85.18 points, or 3.4%, to 2,626.65,
The NASDAQ climbed 271.77 points, or 3.6%, to 7,774.15.
The Dow is now up 20% from its coronavirus selloff low reached on Monday while the S&P 500 has risen more than 17% from those levels.
The NASDAQ has bounced more than 13%.
Tech stocks such as Microsoft, Alphabet and Amazon led the way higher for Wall Street. Microsoft jumped more than 7% while Alphabet took on 3.3%, and Amazon climbed 3.4%.
President Donald Trump said at a news conference Sunday the national social distancing guidelines have been extended to April 30, adding the death rate from the virus would peak in two weeks. These measures, while they may cause a sharp economic disruption in the near term, are seen by some investors as preventing long-term damage to the economy.
Sentiment was also lifted after Johnson & Johnson said it identified a lead vaccine candidate for the coronavirus. The company noted that human testing on the potential vaccine will begin in September. J&J shares climbed 8%.
Data compiled by Johns Hopkins University shows more than 713,000 coronavirus cases have been confirmed globally. The U.S. overtook Italy and China last week as the country with the most cases with over 136,000. Nearly half of all U.S. cases come from New York, where more than 59,000 people have been infected.
Prices for the 10-Year U.S. Treasury dawdled late in the day, hiking yields to 0.71% from Friday''s 0.69%. Treasury prices and yields move in opposite directions.
Oil prices dipped $1.35 to $20.16 U.S. a barrel.
Gold prices ditched $12.70 to $1,641.40 U.S. an ounce.
Currencies